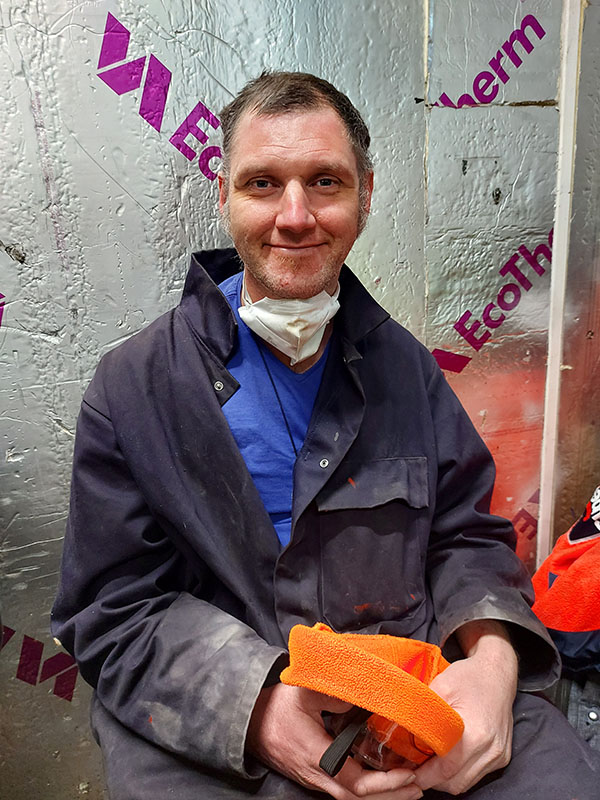 I have been a Trustee since 2002 and still enjoy this role, it is very important to me. I sometimes chair the meetings and the trustees and staff in the meetings support me in this role and encourage me to get involved.  Also as a volunteer at Acorn, I  feel I can offer my own personal experiences and contribute to any discussions that take place during Trustee meetings when discussing the day-to-day running of the services the charity provides.
Since moving to Malton in 2017 to house share with two other guys, I have made many friends in my local community (it's because I love talking to people!). I tell the people I meet about Acorn Community Care where I volunteer 2 days a week.  I am really enjoying learning new skills in the Metal Workshop and renovating a 1970's Bedford Pick-up. I also love working with everyone who attends Acorn Farm, we all have a laugh and the animals we care for are amazing!
I also volunteer for other organisations in my community – on a Tuesday morning at the Norton Community Hive where I look after the gardens and public car park making sure they are tidy and well kept. I also volunteer at Malton Museum, and you will find me as you enter the museum as I'm the 'meet & greet' host. I enjoy all my volunteering roles as each one gives me a different experience from learning how to look after pigs at Acorn on the farm right through to learning about the history of Malton at the Museum.