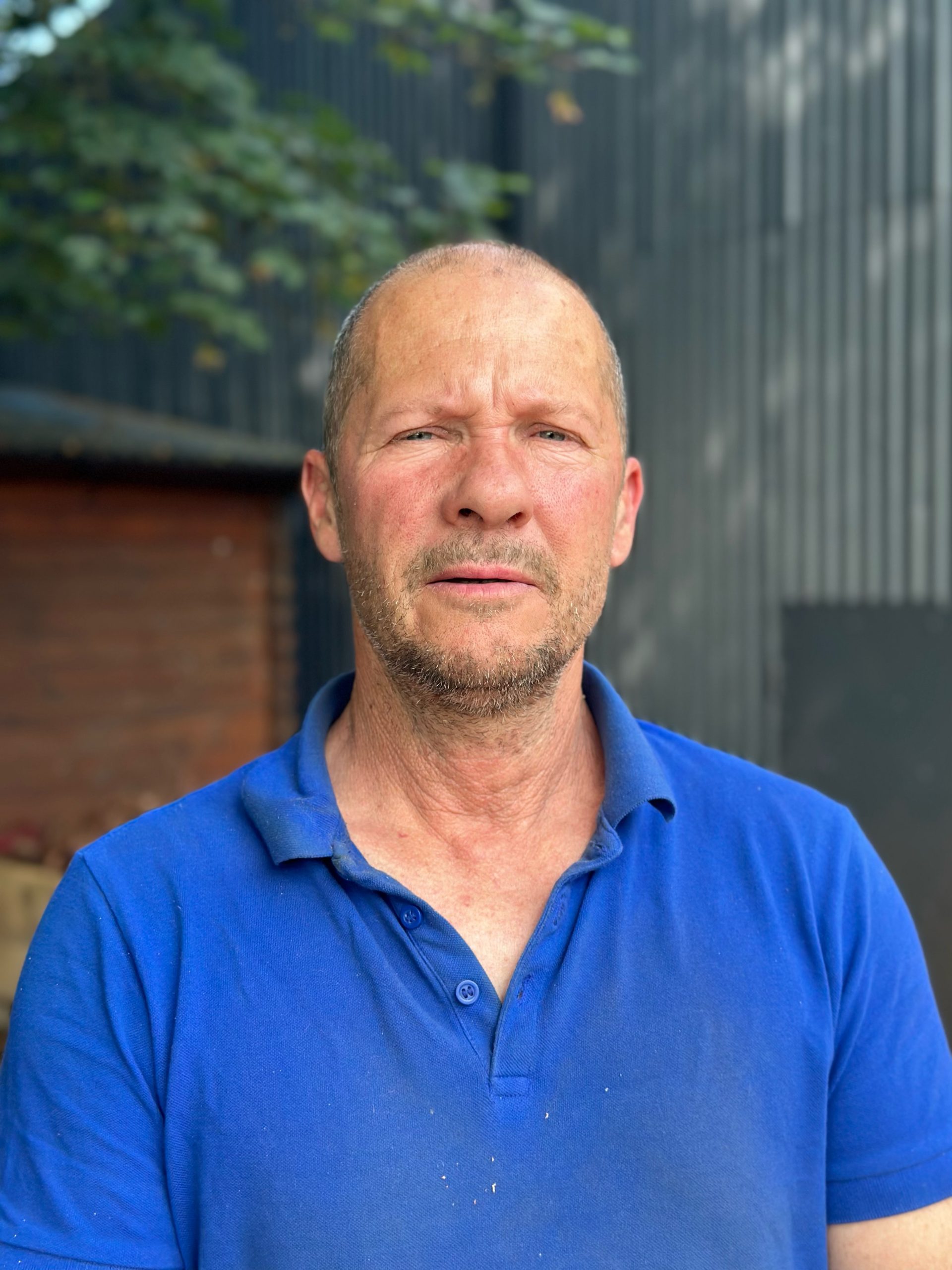 Chris Holliday
C.E.O. and founder
I'm York born and bred and have lived all of my life in beautiful North Yorkshire.
My early career was in Roofing, followed by Taxi Driving; this is where I started Special Needs Transport in York. This company became the largest of its type in York, providing specialist transport for all the day services for Disabled, Elderly and Children. I ran this company for 6 years, before handing the company over to work colleagues. With my partner Ruth we made the decision to move to Malton in Ryedale with our 2 children. We initially moved to Malton for a quiet life and to start fundraising to enable us to form Acorn Community Care. Ruth left her job as a Service Manager for elderly people with Learning Disabilities to help start Acorn.
What I Love About Acorn Now ?
I have to say 'everything'. Everybody is so happy, all the guys and all the staff.
Regarding the guys, It's so moving to see them happy, safe and embracing their independence. To see them accomplishing projects that are even beyond anything I personally ever expected. I am so overwhelmed by their strengths, commitment, and resilience.
Regarding our staff; our staff team has to be the envy of most workplaces, nobody dreads that Monday morning, nobody clock-watches, and often they need reminding it's time to go home.
New members of staff always comment on how close and friendly the whole team are, and how they are made to feel so welcome into such a loyal, committed, and friendly environment.
Although we achieve so many things here, I strongly believe that it is the newly formed management structure, and those important 'behind the scenes' people, and their belief in Acorn, which will ensure that we are always here for many vulnerable people within our community.
It is that management team that has ensured that when we recruit new Support Staff, we do it by applying a vigorous interview and vetting process to ensure that when someone places their 'loved one' into our care they can be assured that the staff that support their loved ones are there because they love their job, they love what Acorn does and most importantly they look after the people in our care as if they were part of their own family.